The first chapter of Weems' book situates the prophets' poetic use of marriage "within the broader context of metaphorical speech in the Bible." Use of the term "whore" in a husband's characterization of his wife does not imply that he actually thinks she is working as a prostitute. It is a metaphorical insult meant to characterize her as whole-like, perhaps to accuse her of infidelity. The prophets have God speak this way about Israel. What is their intent? And what is the long-term effect of using this metaphor?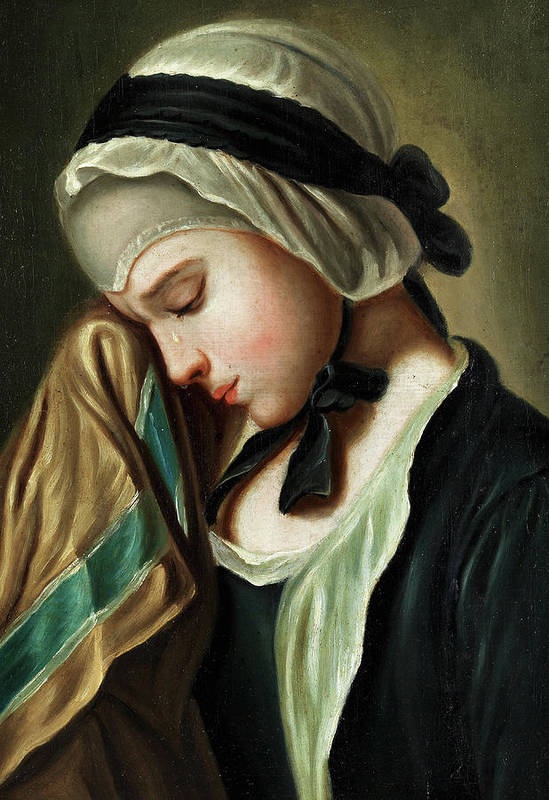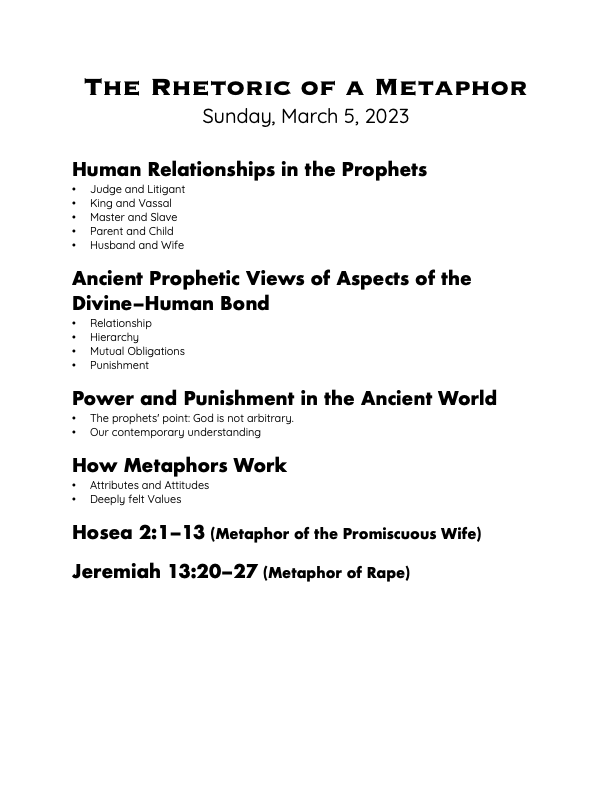 This Sunday we explored the role of metaphor in the prophets, the way they used commonly accepted views of human relationships to elucidate aspects of the divine-human bond. We then read Hosea 2:1-13 and Jeremiah 13:20-17 and discussed the way Hosea used the metaphor of an unfaithful wife to depict his nation's betrayal of its covenant with God. Jeremiah depicted the coming of the Babylonians as humiliation and rape sent by God as punishment for Judah's betrayal.
Class ended with devotional music from the Psalms and artistic expression through coloring mandalas. In this way we affirmed God as author of beauty rather than violent avenger.