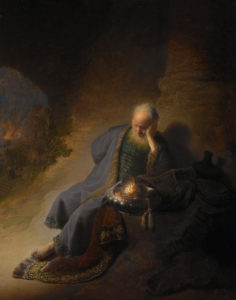 On October 1, 2017 we will examine the role of pathos in the work of the prophets. Since Jeremiah is the clearest example of this element found in all of the prophets, we will focus our discussion on his ministry.
Jeremiah did not succeed in convincing the leadership of his day to change course and avoid the disaster that lay ahead. Can we be more successful in our own time, or are we too headed down a path that will inevitably lead to disaster?
You can see the presentation I will use here.