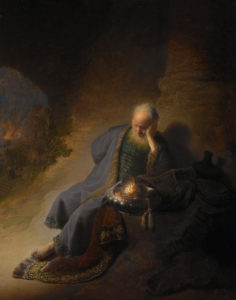 Our class this coming Sunday (September 10, 2017) will focus on two things.
First we will do some housekeeping, getting contact information, giving out information about the class and about online resources to help with our study.
Second, we will begin to discuss the question of what it means to call someone a prophet. If we refer to someone like Dr. Martin Luther King, Jr. as a prophet, do we mean the same thing we mean by calling Isaiah a prophet? If not, what is different? Is so, what are we asserting about Dr. King? This discussion will include some examples from the biblical prophets to give us context.
I look forward to a great first class and to seeing you there.
For directions, click here.
---
Added September 16:
I've uploaded the presentation I used to teach this class. You can view it here.