On March 5 we read John 9:1–12, the healing of a man born blind—the sixth of the signs found in the first half of John's Gospel. Last Sunday (March 13) we continued with 9:13–34 as well as a section on spiritual blindness in John 9:35–41.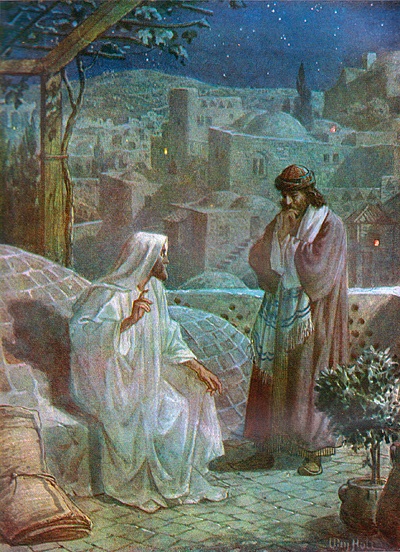 At the end of class we began reading the story of Nicodemus' visit with Jesus in John 3:1–21. We will continue that discussion tomorrow morning. I have uploaded the presentation I will be using. You can view it here.
This story embodies both of the focal points of this class. There are clear elements that fed later anti-Jewish attitudes in the centuries following the writing of John's Gospel, and there are clear elements that fed Christian spirituality and mystical experience. Come discuss both with us tomorrow morning!
SaveSave