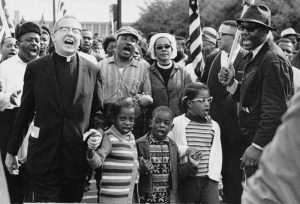 On Sunday, November 5, 2017 we will begin viewing the documentary, "Selma: The Bridge to the Ballot". We will watch the first twelve minutes, then have time for discussion and reflection.
The documentary is produced by Teaching Tolerance, an Alabama based organization that produces educational materials supporting respect for diversity.
As we view this first segment of the documentary we will consider the connection between churches and the early days of the civil rights struggle against Jim Crow. The documentary does not focus on this. We will need to pick up on clues in the documentary that suggest the roll churches played.
I look forward to seeing you at Binkley.