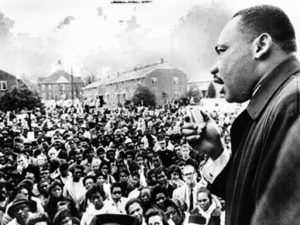 This Sunday we will view the final segment of the documentary, "Selma: The Bridge to the Ballot." Here are a few questions to consider while you view the documentary:
Why were ministers from all over the country in Selma? What risks did they take?

What happened to Rev. James Reeb?

What was the significance of the barricade around the George Washington Carver Homes?

Why was President Johnson's use of the phrase "we shall overcome" meaningful to marchers?

What was the immediate effect of the passage of the Voting Rights Act?